For Experienced & Passionate Legal Counsel
Work with a Team
of Professionals
Proudly Serving Clients in Western Kentucky
Request a Free Consultation
Bankruptcy & Estate Law Attorneys in Henderson, KY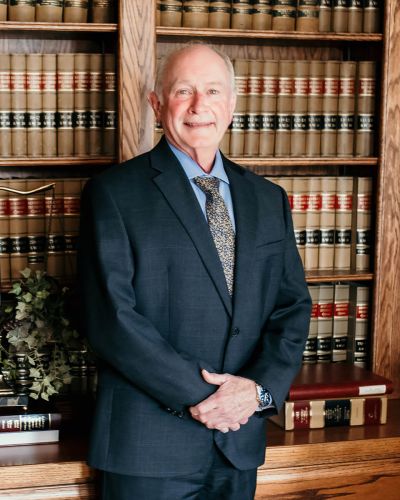 Dane Shields
Attorney at Law
Dane Shields earned his J.D. from Northern Kentucky University's Chase College of Law in 1977. Together with his colleague Sandra D. Freeburger, Dane works to uphold the rights of citizens throughout Western Kentucky including Henderson, Union, and Webster County. Dane and Sandra grew up on the same block from the age of four. They now use their years of combined experience to advise clients on a variety of legal matters.
MORE ABOUT DANE
Sandra D. Freeburger
Attorney at Law
When Sandra Freeburger began practicing law in 1976, there were few other women in her field. However, she knew that women attorneys could be just as instrumental as their male counterparts. Today, Sandra continues to lead a career in an industry critical to the U.S. and its people. Her passion for the law allows her to give clients the guidance they need, whether they're facing bankruptcy or planning their estates.
MORE ABOUT SANDRA
What Sets Our Team Apart?
As attorneys, we represent the citizen, not the government.
Personalized Strategies
We understand that your case is unique to you. Tell us your story. We will work with you to create a plan tailored to your needs and desired outcome. Your case will affect your future, so you deserve to be involved every step of the way.
Decades of Experience
Both of us have been practicing law since the 1970s. We each have the background and industry knowledge to provide you with excellent legal counsel. No matter what brings you to our office, we are prepared to help you seek a favorable solution.
"I will always remember what a great help you and your staff were to me just talking things through during a very difficult time."
"I am happy to say that it was a distinct pleasure working with you. I will highly recommend you to everyone in my network."
"Thanks for meeting with me to go over the paperwork. I appreciate your time and thorough job of describing to me the details of bankruptcy."
It is generally a bad idea to use retirement accounts to avoid bankruptcy.
Read More
"Discharge" in the bankruptcy sense refers to clearing the debtor's slate of all, or most, past debts. Although many people expect that filing for bankruptcy will wipe out all of their debts that is not always the case.
Read More
Knowledgeable Advice for Your Future
When faced with financial problems, it can be difficult to envision a way out. Debt can make your future look incredibly bleak. However, you have options, from filing for bankruptcy to reorganizing your business. Discover how a team of skilled attorneys can help you seek a fresh start in Henderson, Kentucky.
At Deitz, Shields, & Freeburger L.L.P., we represent individuals, businesses, farmers, and creditors throughout Western Kentucky and Southwestern Indiana. We are prepared to listen to your needs and explain your options. Our team is well versed in a variety of bankruptcy-related matters, including the Chapter 7 and Chapter 13 processes.
It is never too early to start planning for the future of your estate. Putting a plan in place now can provide your loved ones with the peace of mind they will need once you are gone. As estate law attorneys, we provide a full range of legal services. Let us help you draft your will, assign powers of attorney, and address your family's future needs.
Contact us today to schedule a free consultation. From our office in Henderson, Kentucky, we are proud to serve the needs of clients in Daviess and Hancock counties and the surrounding areas. When you work with us, you can feel confident knowing your case—and your future—is in dedicated and capable hands.